As is known to all, JOYOUNG is the pioneer of soybean milk machine. Today, in the U.S. market, Joyoung milk machine models emerge in an endless stream, however, the most popular of soy milk makers are Joyoung DJ13U-D81SG and Joyoung DJ13U-D08SG. The latest Joyoung soy milk maker DJ13U-D81SG, from the appearance to the mold process as well as personalized features could be this fascinated. Below we will compare Joyoung DJ13U-D81SG and Joyoung DJ13U-D08SG, to see which performance is better?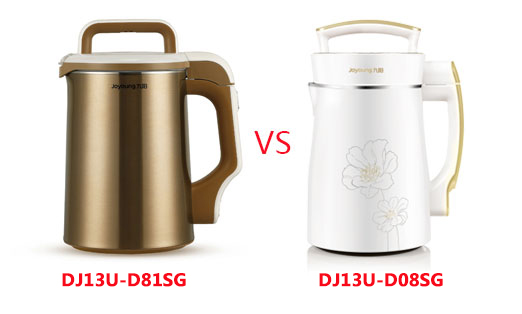 Appearance contrast
Joyoung DJ13U-D81SG soy milk maker using champagne gold steel design, looks more high-end atmosphere.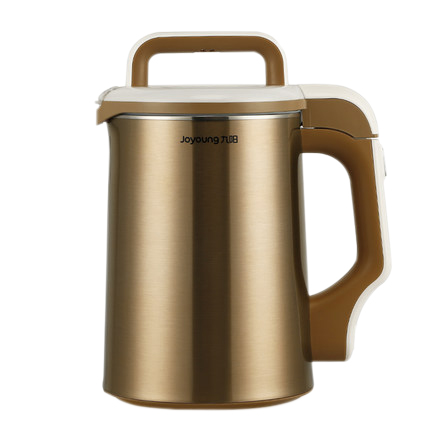 It adopts the safety lock handle design, so the carrying is convenient. Sealed design, cooking more delicious. Unique steam hole to prevent steam burn. Thin nose, the entire machine weight is 2.38kg. Double stainless steel cup body design, can prevent hot.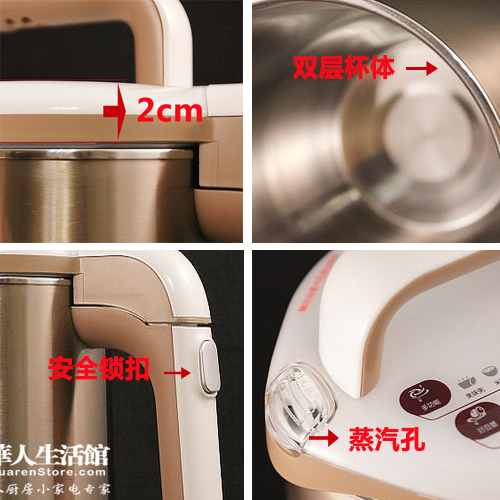 Joyoung DJ13U-D08SG with white body color, let the machine look more Home Furnishing. The body has a simple printing design, so that the machine is simple but not monotonous.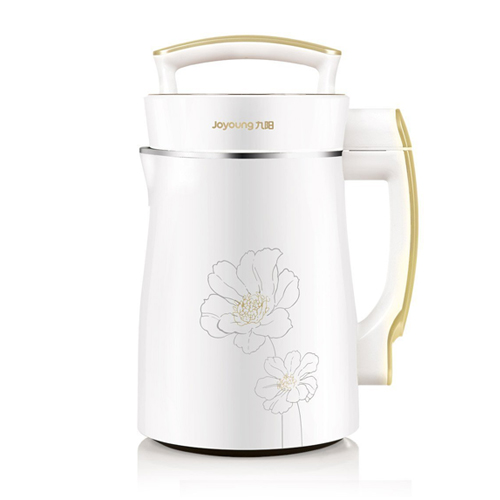 It uses the human body engineering design, grip is very comfortable. LED progress indicator light, pulping process is clear at a glance. The outer layer is a plastic material, the inner layer is a stainless steel designed, double cup body, can prevent hot. The entire machine weight is 2.38kg.
Features contrast
DJ13U-D81SG
Joyoung soy milk maker DJ13U-D81SG uses surround and stereo heating, cooking stove boiling technology, boiled soybean milk more fully, soy milk nutrition full release, milk taste more mellow. "Broken free filtration technology, superfine grinding device with the machine, three pieces of crystal wave of steel blade, and poly flow design, can bean valley full grinding, so as to make the milk taste is more delicate. Equipped with high-speed frequency conversion motor, than the ordinary soybean milk machine speed increased by 69%, grinding faster and more time saving.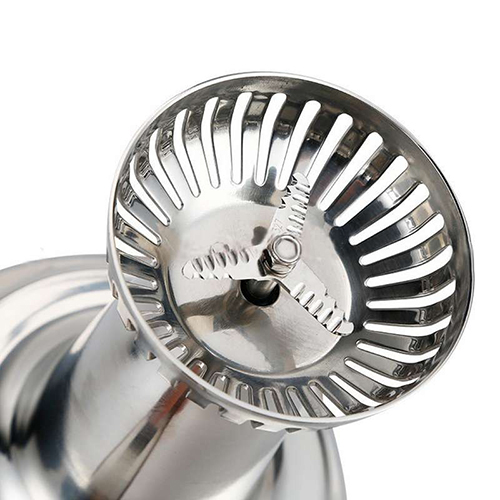 It is the most comprehensive function of soybean milk machine. It Can be made: Dry bean milk, Wet bean milk, Double Thick milk, Five Grains, Mellow soymilk, Porridge, Juice, Baby Food, Pottage and Mung Bean and so on, let you taste the different flavors.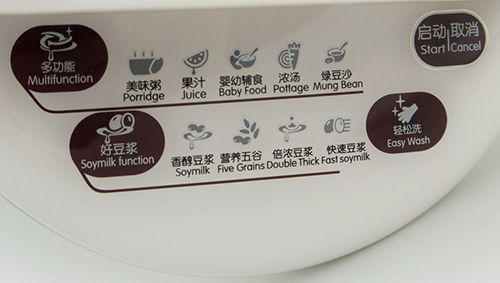 DJ13U-D08SG
Joyoung DJ13U-D08SG uses surround and stereo heating, making soy milk can fully boiled, soy milk nutrition full release, and went out the beany flavor, make the milk taste even more refreshing. This machine adopts superfine grinding device design, four blunt knife, high-speed rotation, forming small flow, the polishing effect increased by 30%.
Joyoung DJ13U-D08SG can make Double Thick, Grains, Soymilk, Rice Porridge, Fine Porridge, Juice and Rice Paste etc..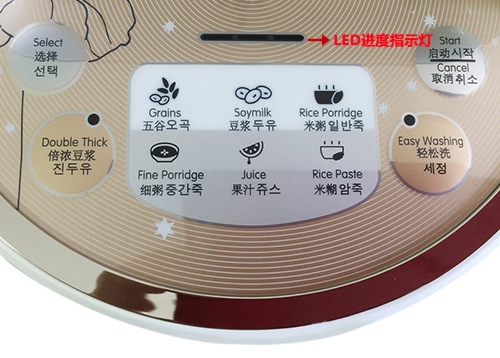 Both have in common: The head cover is equipped with an anti overflow electrode, soybean milk does not overflow, using is safer. Invisible temperature sensor, can achieve precise temperature control, milk does not paste, more convenient to clean. Full steel design, non staining, strong and durable, easy to clean.
Slag discharge quantity, Time consuming, Power consumption, Noise and Making time contrast. We will follow up, so stay tuned!
Summaries
From the exterior design, D81SG has double layer stainless steel cup body, D08SG has outer plastic layer, inner stainless steel, D81SG will be more durable.
From functions comparison,D81SG would be more powerful than D08SG, the performance is more excellent.
Huarenstore offers:
$5 off over $80 via coupon code "enblog1705"
$10 off over $150 via coupon code "enblog1710"
$20 off over $200 via coupon code "enblog1720"
More soy milk makers, please visit: http://en.huarenstore.com/soy-milk-maker.html